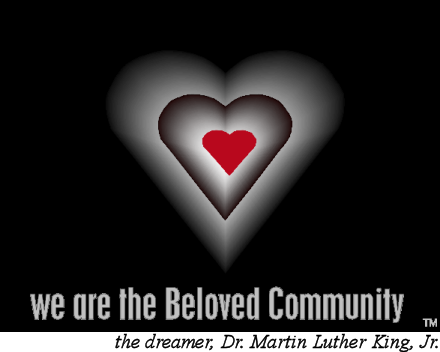 Our goal is to create a beloved community and
this will require a qualitative change in our souls
as well as a quantitative change in our lives.
~ Dr. Martin Luther King Jr.
The Beloved Community was a dream of Dr. Martin Luther King Jr. to create a world in which all persons live in peace and harmony. "We Are The Beloved Community" is an affirmation of who we are as well as a clarion call to better ourselves, our community, our city, the nation and the world. We invite and encourage you to become a participant in the campaign to proclaim and make real The Beloved Community where you live.
Events | Partners | You Can ... | Our Stories | History | Quotes
The URL for this page is http://www.wearethebelovedcommunity.org